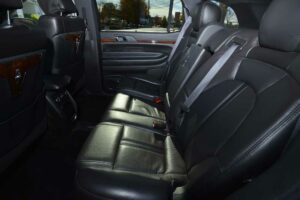 Tucson Airport Cab is the local leader of on time prescheduled taxi and sedan services. We enable our clients to maximize their productivity and efficiency. Our dedicated team of professionals are empowered to exceed the expectations of our clients.
Exceptional Customer Care
Each team member is empowered to go above and beyond to ensure your confidence in us. We strive to build a relationship with you that is built on mutual trust, respect, and integrity.
Communication
The value of accurate information is crucial and we understand the importance of that in our relationship. We believe in open lines of communication at all levels to promote the most efficient delivery of service. Precise and timely information is key to your successful trip, from reservations to billing, while respecting the importance of confidentiality.
Professionalism
Tucson Airport Cab is committed to supplying experienced and dedicated career professionals. Through a selective hiring process and a continual dedication to training, all of our drivers perform at a superior level. This ensures you a premium transportation service. Our bottom line… we recognize that we work for you, our client.
Accountability
Our clients issues and concerns are viewed as opportunities. We have a proactive approach to problem solving that allows you to focus on your business. Respect for our fellow drivers and clients are of utmost importance to us. Tucson Airport Cab will always meet and strive to go above and beyond with our service promise to you. For many of our clients safety is a major concern, including lone female travelers, college students and occasionally unaccompanied minors. We take your safety very seriously. Your driver will call you to let you know of their arrival so you can wait inside.  Your comfort and safety is our main goal. We will do all we can to accommodate your request.