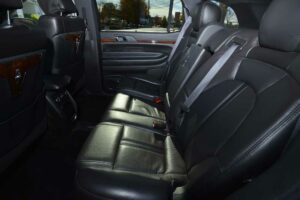 Tucson Airport Cab , the most trusted name in professional prearranged airport taxi transportation in Tucson and the surrounding area. We provide not only coverage to Tucson, but also Oro Valley, Marana, as well as all other destinations. T A C is a locally owned and operated Tucson business.
Tucson Airport Cab provides our clientele with a personal touch of class and respect. We provide prescheduled services 24 hours a day, 7 days a week. We do, however require a 24 hour advance notice for any and all cancellation/changes. This policy ensures extraordinary service for all clients.
Tucson Airport Cabs provides quality services to every client for reasonable rates. To us, the main objective is to ensure you not only receive on-time, quality service but friendly as well. Your everyday professional & recreational needs will be met. The goal is to make each and every ride with us not only enjoyable, but unforgettable.
Tucson Airport Cab can accommodate all  taxi point to point as well as hourly sedan service for any occasion. Professional drivers at T A C are well dressed and on time for our appointments. The primary focus is to provide you with a clean, honest and extraordinary transportation experience. Our drivers strive to always provide a top quality service, but remain at a reasonable rate.
We is a local Tucson business. Since 2011 the focus is in the details and our reliability. We want to make our clients life easier. Our representatives will give you the best solution to your needs.  If it is not with us, we will still guide you along. Phone reservations are available at 520-979-0727 or 520-407-5466.  Phone line hours are 6am to 10pm. We provide seven days a week. Reservations available up to a full calendar year in advance.